Home
›
Movies
Going Back to the Future of 10/21/2015
When I opened my Facebook app this morning there were a number of postings from different groups that I like about Back To The Future. Today if you don't know is the day that the time machine was set to go in to in the future in the second movie. It is also the 30th anniversary year of the release of Back To The Future. Tonight in my old home town there is a event set up at the Puente Hills Mall. The Mall was used for the Twin Pines Mall scene in the first movie. When I was in High School I went out to the location, which was about a block from my house. I didn't see to much because the shoot was scheduled for late at night. I think I saw either Spielberg(producer) or the Director(they both looked kind of the same at the time) I saw the car and all the trailers and film stuff. A couple of weeks ago I was in town running some errands and I went by the ole mall and they had set it up to look like the Twin Pines Mall. They changed the signs and set out a truck that was used for the movie. Anyway when the movie came out it was a big deal at school and around town.
I'm thinking about going down there tonight to see what there going to do, but I probably won't. I never thought it would be such a big deal. I liked the movie, I never saw the sequels all the way through. It seems to be big to some I have seen a number of news stories on the predictions of the future that the second movie made. So if you loved the movie or hated it I'm always looking for feedback.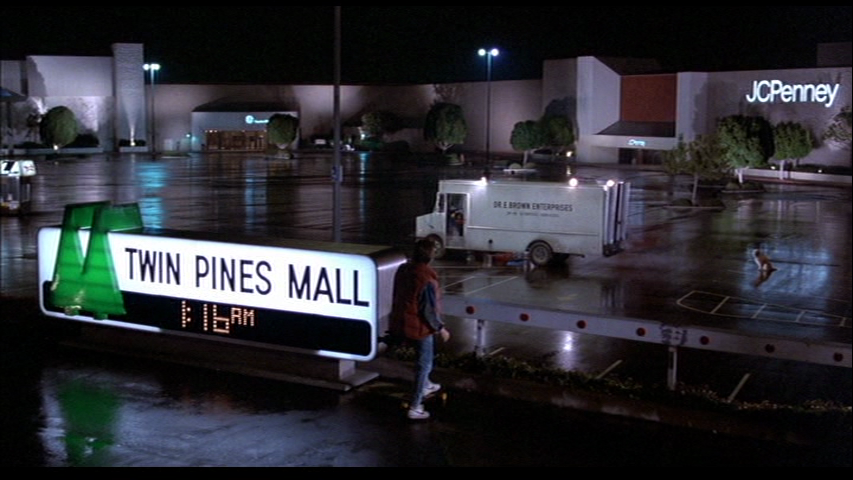 This discussion has been closed.