Home
›
Game of Thrones
The race to the finish and the DDs (potential spoilers)
Hatorian
Dagobah
So many people, including the guys think to seem the whole reason we are racing to the end of the season and shortcutting episodes is because the DDs are done and want to move on, I'm sure there's some secondary reasons like fatigue from the production staff and the crazy logistics involved filming across Europe.

But I think it's say to say the show has suffered this season from the condensed timing and the wanted need to wrap things up.

So why can't HBO, the biggest entertainment premium cable provider in Teh business come up with a way to extend the last 2 Seasons to 10 episodes each and give the DDs some additional personel help. I'm sure there's a hundred of the brightest minds in Hollywood that would die to be a part of GOT and help see it through the finish. Not saying push the DDs out but maybe have the focus more on the story board and outline rather than all the nitty gritty. Let some others do the real dirty work when it comes to fleshing out scenes from s treatment. This would allow the DDs to retain Creative control but take away the time and pressure to conclude this too fast.

I just really think the show is starting to suffer from shortcuts, fast pacing, and the need to build plots that are that help progress the story quickly. I know a lot of it can be chalked up to fantasy and the "no fluff rule" but it's just getting way past that point.

There's a lot of scenes that can be added to stretch out the show without slowing it down too much.

Better showcase the travel requirements( I'm not even a big complainer of the jet packing but they certainly can make it better) you can make the travel it interesting, maybe a chase against Eurons pirates. Or finding shortcuts that can help explain how they get to places so fast.

Show More of Sam at the citidel learning his craft more, the unsullied trying to find a way back to their queen, show what Euron has been up to, show more of the backlash of the common people against the Lannister after basically murdering and burning almost all of he likeable leaders in KL. what happened to edmure, how did gendry get back to KL, a scene with Tyrion and Bron, more flashbacks or forward with Bran. What does he see, has he impacted anything else. Show us a more raeghsr and Lyanna through Bran. What are the northern leaders thinking about Jon abandoning his castle, how are the defenses being built, show the mountain wrecking some serious shop on pissed off commoners and remanents of the faith. Maybe even go back to Meeren and have some scenes with Dario trying to keep peace and find. Way to get back to Dany. Find more plausible ways to avoid these crazy actions for plots sake.

I could go on.

There's some much more to be shown. And if the DDs
Really want to control the main arcs then pass off some work to the B squads to do the less important scenes. I don't think it would take too much more time to stretch these last Seasons into 10 episodes. And with ratings being smashed the budgets are there.

There's no way HBO or anyone else involved with royalties and money want this to end. But they can also make sure it doesn't outstay it's welcome either.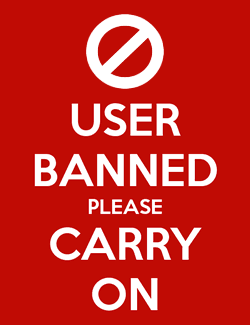 This discussion has been closed.