Home
›
Movies
Room 237 and Kubrick in General
Pretty sure we have a decent Kubrick fan base here. What are people's thoughts on Room 237? Just watched it for the first time. The first 30 minutes I was like please! this is just a coincidence or people just overthinking and over-analyzing scenes. I actually wanted to turn it off but I powered through. Really interesting stuff. Lots of crazy analysis.
One thing I noticed that I did not hear them talk about or other internet articles was the maze shot. Definitely think there is some importance to it. We clearly see 2 crosses leading to the middle. 1 upside down and 1 right side up. Given Kubrick is very careful in how he places his shot this has to have importance right? It also looks like the middle is built to somehow spell Hebrew. I am no expert in Hebrew but that certainly looks like it could be made into Hebrew.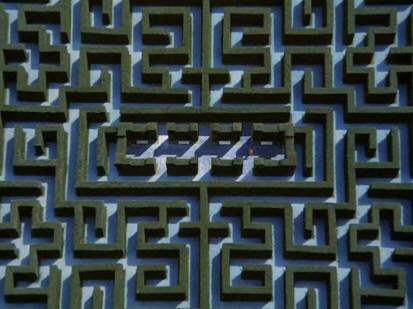 Anyways I just wanted to talk about the movie and Kubrick in general. Feel free to post whatever you want about Kubrick. Oh and by the way...
No Beer and No TV Make Homer Go.......Crazy?......Don't Mind if I Do!!!!!!!!!!!!!