Home
›
Gaming
Life is Strange 2
Hello all.
Just seen the new teaser trailer for Life is Strange 2.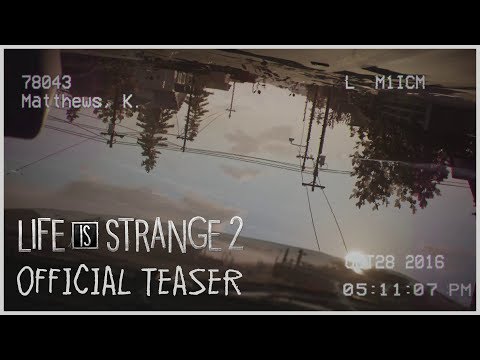 It looks like they're going to lean in to the supernatural again, which I'm sure we're all pleased about. If I had to guess, I'd say we're looking at a Carrie situation with a male protagonist? (Haven't played Captain Spirit, but I've heard it's is supposed to be a prologue of sorts to the new game and that features a young boy as the playable character.) That would add an interesting element to the gameplay, something
Before the Storm
was definitely lacking.
Teenage telekinetic powers seems like something they would go for too. The first game overtly used elements of
Twin Peaks
,
The Butterfly Effect
and
Donnie Darko
(amongst other things I'm sure)
in a way that celebrated them rather than plagiarised them. I imagine we'll see a similar pastiche this time.
Does anyone else have any thoughts on the trailer? I'm open to being entirely wrong!