Home
›
Game of Thrones
[SPOILERS] Inside the Episode 804 - The Last of the Starks (Behind the scenes)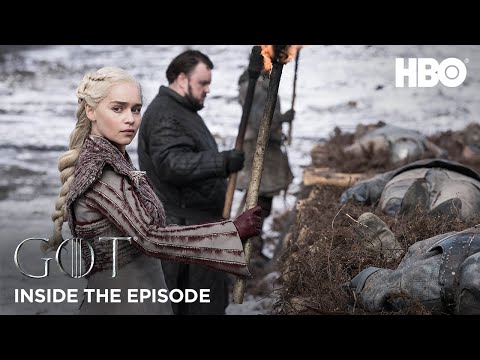 Warning: SPOILERS, obviously. Please keep comments relevant, ie, no spoilers outside of this specific episode of the "Inside the Episode" series, no production leaks, etc.
Watching this, it looks like A.Ron and Jim were incorrect in their analysis of Jamie in the instant talk. Apparently he has gone back to Cersei, to not kill her but to be with her.
There's also confirmation that Missandei's "Dracarys" was an intentional message to Dany to burn all of King's Landing down.
With the first point I feel that D&D have essentially betrayed Jamie's character. It would be one thing if he were leaving Winterfell with the intent to kill Cersei and finding himself unable to, but here we have him leaving with the intent to be by her side. It just seems to me like a huge betrayal of 7 and a half seasons worth of character development and doesn't make any sense to me at all. But I digress.
The second point makes sense, people have treated Missandei like complete shit since she got to the North, and further King's Landing, and then she is taken prisoner. It is understandable that she'd want to see what she perceives as a carnival of hatred to burn, and to be avenged.
What do you think of this Inside the Episode?